You know that relationships take effort. But maybe lately it has felt like unproductive, painful work. You are tired of rehashing old fights, but can't seem to stop the cycle. Now you feeling disconnected, alone and sad. We can help. Your efforts can pay off with an improved relationship, a return to feeling close and enjoying one another once again. Couple therapy can help work through issues that have caused pain in the relationship (like infidelity, communication breakdowns, trust issues and more). We can help you break the dance of anger, sadness and resentment because we begin with what works, not repeat old, unproductive arguments. This makes the process more effective and rewarding.
We offer two methods of couple work. One is standard sessions lasting from 60-90 minutes at weekly or other regular intervals depending on need. And the other is an intensive 3 day program. Intensives can help jump start or dig deeper than traditional sessions without the time pressure. Intensives can be blended with traditional sessions or used as a stand alone intervention.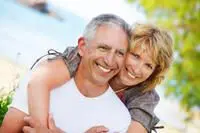 Our therapist's treatment methods offer a hope based, educational, fun, yet also emotionally connected approach to getting you the relationship you always wanted but maybe didn't know how to create together. One of the great things about modern relationships is that the two of you decide what is most important and what you want and need. Our therapists help you both discover and build the skills needed to create a healthy, connected relationship.
Couples work impacts so many lives; when a couple's relationship is healthy and loving, their children thrive. Our couples therapists love, love, love taking part in that cycle. We believe one of the best gifts parents can give their children is the model of how to withstand adversity and still be loving. Children or not, strong, loving relationships positively impacts our sense of well-being and overall health. Be brave, get scheduled now.