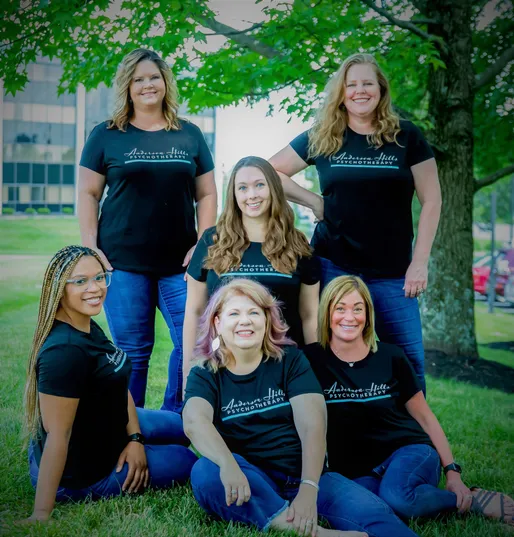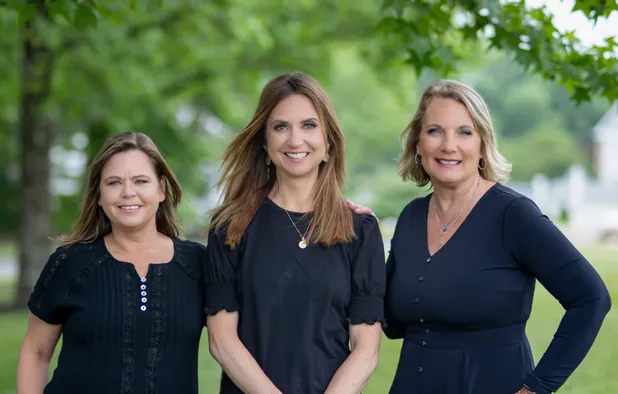 New Clients Use the "Get Started" Page to start with the therapist that is the best fit for you.
Meet Amanda Earhart, LISW-S

Amanda Is able to accept Anthem and Custom Designs. We are in process of getting credentialed with UHC, Med Mutual and Humana.

Telehealth is: http://doxy.me/amandaearhart
What are the best traits of someone who works with small children and new Moms?

They love the energy of little ones? Check.
Loves to educate using play and other age appropriate things? Check.
Able to keep things simple so children can understand and learn? Check.
Understands that new moms' mental health impacts the whole family? Check.
Able to empathize and address ways to help build healthy ways to express feelings? Check.
Has special training as a Certified Perinatal Mental Health Professional (PMH-C®)? Check. Check.
Is just an all-around wonderful therapist who loves what she does? Check. Check. Check.
Amanda has all of these gifts and more. She has the heart of a teacher with emotions as her favorite topic. "I still consider myself a teacher. I have been in early childhood education since I was 19 years old. Now I teach children to get along with others, and new moms to get through those rough first two years of motherhood with resilience and grace. I love the magical time of young families and helping them thrive!"

Amanda loves her career because she gets to learn every day and share what she knows with her clients. Her own curiosity about what created resilience in owns life was the reason she studied clinical social work. "I was not a statistic, but I could have been. I had trauma of my own from growing up so I wanted to know what were the factors that create the ability to thrive? My biggest drive is to help build that resilience with families. From the little feisty, rambunctious children that are labeled 'bad' but really are just dysregulated; to the new moms trying to adapt when they are physically exhausted, hormonal, lonely and overwhelmed. I realized Moms are the heartbeat of the family. In particular, I really enjoy the uniqueness of that special and highly challenging time from pregnancy to the birth of a new baby and the first years as Moms strive to adapt. When Moms are supported and given special help we can impact family life for the better. That in turn, helps children attach better. Relationships improve in the whole family because of that extra support. That is so incredible."
Amanda helps children under 8 years old and moms with children under 2. Her heart's work is to help increase bonds and attachment so both result in better, happier, more connected relationships. If you have one of those "wild, feisty kiddos" she is also ready to help them improve their social and emotional interactions. And help parents have an improved bond and better understanding of their child, and experience more fun with parenting. She also has a heart for new moms struggling. Amanda is here to help and support you. She can help with depression, anxiety, attachment, trauma, or the challenges of your new role of motherhood. Sometimes it really helps to have a place to process your feelings and maybe even grief of your life before children - oh the guilt those feelings can stir up, whew! Amanda would love to help you on your journey.
If a therapist who loves to teach and checks all the empathy, skill, and knowledge boxes, sounds like what your family needs right now, call or use the google doc on the website to get started. You can grow from where you (or your child) is right now. Amanda is here to help you have better relationships and a calmer, happier home.
In her free time (when she isn't learning new information to share with clients) Amanda likes to write essays and stories. She also loves to read biographies. She says that being in nature, taking hikes is her zen place. Couldn't we all use a little zen? She is ready to share hers and help you find yours.
Meet Gwendolyn Niesen, MSW, LSW
Gwendolyn is able to accept Custom Designs.
Telehealth link is: http://doxy.me/tealwisdom

Have you ever wondered if something is "wrong with you?" Maybe you have never felt safe enough to even talk those thoughts through with someone. Meet Gwendolyn. Gwendolyn is a Clinical Social Worker who specializes in helping you feel safe, heard and cared for. She has a big heart and wants her clients to know she is there for them. In fact, when it was time to choose a college major that was her goal. "I studied clinical social work and felt like it was meant to be. I wanted to help others feel safe and cared for.""

Gwendolyn helps people who are hurting share their own stories of feeling stuck, unseen, or a bit lost in their own life. From children to adults, Gwendolyn helps people be truly heard, build hope, and create plans to understand themselves better. She is quiet, kind, calm, genuine, and able to speak the truth about hard things when needed. "I specialize in grief and trauma recovery, but I believe everyone can benefit from some therapeutic intervention. Especially if they are suffering with anxiety, depression, the lingering effects of COVID, bullying, strained relationships, pain, anxiety, guilt, shame, or the loss of a loved one." She is also trained in EMDR. She can bring that skill set to the table to help with trauma, anxiety, and other struggles. EMDR is used in order to relieve the body from symptoms related to trauma; whether big or small by using eye movement to desensitize your body and brain to past traumas.
Whatever your age or where you have been or what has happened in your life, it need not dictate your future. Like a GPS, sometimes we all need help recalculating a new route. Gwendolyn can help you learn to manage emotions better, recognize and grow your individual strengths, and take responsibility for what changes are in your control. She helps you let go of painful memories from your life history that were never yours to keep but perhaps are plaguing you. Being lost, scared, or lonely is not your destination.
Let's work together to pick up your momentum and get you back on track! Accidents, mistakes, and loss happen but they don't need to define who you are because your best life is still in front of you. Occasionally, we just need a little help to reboot our GPS system so we can find our way again. Gwendolyn is here to guide you back to your true north. Schedule an appointment today and together we will develop a solid plan to get you back on the road in cruise control, living a happier, healthier life.
In her free time Gwendolyn enjoys spending time with family and friends. She loves to read, swim, golf, ski and rollerblade. She is a big fan of the Cincinnati Reds and is often at the ballpark cheering on our home team. She cares for people and animals so be ready to share pictures of your human and fur babies.
Meet Kellie Ryan, LISW-S
Kellie is in network with Anthem, UHC, Med Mutual, Humana and Custom Designs.
Tele mental health Link: https://doxy.me/kellieryan
Are you looking for a down to earth, empathetic, knowledgeable therapist that actually has a sense of humor too? Perhaps you are looking for a space to share experiences and emotions that you haven't been able to share with others out of a fear of being judged or misunderstood. Are you ready to start to make your life different? If you are up for realistic feedback with a dash of hope, Kellie Ryan might be the perfect therapist for you. She is ready to partner with you to help you to figure out what changes will improve the quality of your life and mental health.
Kellie comes to our team ready to assist clients (early teens through adulthood) with stressful life challenges and transitions. These transitions may include: choosing and transitioning to college, getting married, having children, changing jobs or losses within life. Such situations can create adjustment distress and sometimes we struggle with tough feelings and thoughts about change. Kellie also has a heart for being supportive to women struggling with fertility. Fertility challenges and experiences are not always areas that people feel comfortable with discussing. Kellie wants to work to normalize these difficult discussions and offer a safe space for those who would like to share their journey. She also has much empathy for first time parents trying to figure things out about parenting. Parenting can bring up complicated feelings with a partner or with the child, it's all a big adjustment!
"I like to help people work through all of life 's transitions and challenges!" Kellie says. "I want to be able to be there, bouncing ideas off of each other. I like being someone that can listen and help with solutions. Problem solving is big for me. I like knowing that there could be an answer. I think that mental health can seem so gray. Therapy can feel very open ended at times. I feel like when I'm able to help someone take little steps to solve a problem, which I love and it makes clients feel good too! To be able to talk through something and then finally go, hey, what if we just changed this little thing here and…that light bulb goes off because we solved a pain point. That can be life changing! Sometimes it's hard to do that by yourself".
Kellie came to the field after growing up with her mother working as a psychiatric nurse. As a child Kellie was very interested in her mother's work. "I grew up learning and listening to my mom discuss the process of helping people and seeing her compassion for it. That made a big impression on me. Mental health has never been foreign to me. My mom worked on the psychiatric floor of a hospital for years so I viewed her as a helper. It always interested me that I might make a difference one day as well. When it came time for me to go to college, I explored other helping professions but social work was the best fit for me. A big part of social work is mental health. Now I can use that compassion that I admired when I was younger to support my own clients".
So, now Kellie is here at AHP ready to help if you are ready to not have the negative thought processes disrupt your daily life. She is prepared to support you if you are ready to feel happy that you took a little step or healthy action towards self-care to get on the path to feeling better. Maybe it's time to talk through and get real support for the emotional pain you have been carrying. Healing is possible, she would like to partner with you to work towards the life that you want. Healthier, happier and ready to face whatever challenge life has for you. You need not face the challenges alone. Talk to Kellie.
When Kellie is not here as part of the AHP team she enjoys walking outside, checking out the local community parks, practicing yoga and gardening both inside and out. When at home she is with her husband raising two young daughters with their two cats to keep them company. Who knows, maybe one day one of her girls will grow up and have a heart for supporting mental health too.
Meet Karissa Marshall, LMFT
Now accepting Custom Designs.
Tele mental health Link: Doxy.me/overcomeadversity
Karissa comes to us from a place of service. Seriously, since 2014 to the present, she has served in the Army Reserves. She is a woman with a plan and utilized the military benefits to help fund her education. Now that she has her degree and training, Karissa serves our clients at AHP. She helps folks that struggle with anxiety, depression, maybe have disruptive thoughts or feelings, or people who wonder if something is missing from their lives. She helps them to resolve issues and move forward feeling better with less mental health struggles. One lesson she learned from the military is that "the mission has to get done, no excuses". She brings that passion to the healing work of counseling. "I am here for you! We can get through this together and later be able to say we did this together."

"This" could be tackling a past trauma, working through mental health symptoms of sadness, chronic upset or nervousness or some family or relationship struggles. Her education focused on couples and family therapy because she believes we all are somewhat dysfunctional, that it's part of our humanness. That our relationships, past and present, influence us, maybe in a dysfunctional way. However, when that dysfunction gets overwhelming, she is ready to be your "kick it person, talk it through and figure this out together".
Karissa works with children aged 10 through adulthood as either families, couples, or just one person at a time. She describes her style as comfortable, not uptight, and likes the sessions to be relaxed, approachable and open. Karissa is a what you see is what you get person - with a little cheerleading thrown in, just in for you, the client, because "sessions are just for you- no judgement. Bring it in and let's get to work." She likes a solution-focused approach to healing and knows getting the story is only part of the work to healing. The other part requires effort and a plan of action. Karissa can help get you to your solution and moving toward the road to feeling much better.
Karissa grew her confidence in part from the military and from being raised by her strong, faith-based grandparents in the south. "My grandparents believed in manners and God. Granddad was a reverend, and I spent a lot of time at church. Sports (she played basketball and ran track) were not allowed to interfere with church. Ever." They often said, "From the CEOs to the janitors, everyone needs manners and kindness, that will get you a long way in life." Their influence now helps her raise her own son as a single Mom. Her son plays sports, and she frequents his games in her favorite sneakers. She is a self-proclaimed "SNEAKER HEAD!" "They are my thing! Ok and maybe t-shirts too. And, food, love food. But my son, and my 2 dogs are the best things in my life!"
Her story, like many of us, is full of love, some stress and learning. Maybe it's your time to get past those hurts you carry, plan some goals and in general feel better about your life and relationships. You don't have to start perfect or even know what to say or do. Come, have a conversation, and see if Karissa can be there to help make your life, your way, with more joy and less stress. After all, she is here to serve. We are lucky to have her as part of our AHP tribe.
Meet Leslie Fehlinger, LISW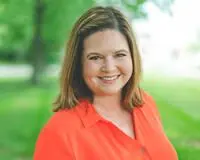 Leslie is paneled with UHC, Humana, Anthem, Custom Designs, and Medical Mutual of Ohio.

Tele-mental health link: Doxy.me/leslieahp
If you are here reading this, perhaps you have had a loss, had a rough childhood, or have had a few trying and stressful life events that have caused you to struggle. And now you feel like you've lost your way, your voice, and maybe your hope? Let me help stop the suffering. I help people find their way after difficult life experiences. My passion is nurturing people through the emotionally painful stuff of life. I especially love helping teenagers and adult women. Learning to grow into and handle young adult life and "adulting" is tough, fraught with challenges. For you, adulting might be more difficult because of baggage from earlier in your life. There is no need to suffer alone, pretend to feel better than you really do, or endure the chaos of depression and anxiety. Together, we can unpack that baggage, break that negative pattern, and build new healthier thinking that will help you feel freer and lighter.

I became a mental health therapist after lots of other twists and turns in my own world. My own experiences with life helped me really learn not to judge people until you walk in their shoes. That is probably my favorite saying (ask my kids). Along the way, I learned compassion and empathy are my superpowers.
If you wonder what it is like to work with me, I can tell you what I've been told by my clients. I have been told that I am outspoken, I challenge negative thinking in the nicest way possible, I'm not much of the sugar coater. And some clients even have called me bubbly. So, a hopeful, optimistic, direct, honest, and empathetic to a fault, soul – that's me. Because of all those qualities, together we can talk through almost anything. I'm up for it. I help people processed the painful junk in their lives that hold them hostage. I can relate to whatever you bring in the room. Anyone suffering from anxiety and depression has deep, dark stuff to unpack.
Together we can look at what's bothering you and find a nurturing way forward with hope and purpose - that is exciting! If that sounds exciting to you too, make an appointment. Let's invest Time and Energy into your mental health. I will come alongside you, as you are, right now, no judgment. It is totally valid and okay to not want the negative thinking you've suffered with to dominate you anymore! Your experience matters, you matter. Let's find your answers, build healthier mental habits, and stop that cycle of suffering. Let's proactively create the story for your life that YOU WANT! Make an appointment, get on the path to feeling more open, free, and connected to whatever it is that you love. That's is exactly why I love what I do. Get in touch.
Meet Teresa Lawhead, LPCC-S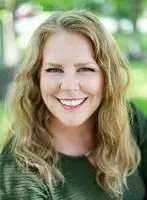 Teresa accepts Anthem, Humana, UHC and Custom Designs.
Tele-mental health link: Doxy.me/terrilawhead
My heart lights up by helping children, age 12 and under. It is so important that children have a solid foundation. Not every child is lucky enough to have a smooth ride. That's where I come in. Children, just like adults, want to be heard and understood. Except they often need the ability to play to tell their story. I give them that place to play, heal and grow stronger. The young ones I work with struggle with self-esteem, excessive energy, impulsiveness, anger, sadness, anxiety, worry, friends or family changes. They long to have friends, get healthy attention, belong and be loved. And if there is trauma, I am EMDR Certified. EMDR can be used to tackle painful memories and help them heal and adapt in a new way. I also am certified in Play Therapy, that is a creative means to help teach children new skills and behaviors and best of all, they don't even know they are learning - they just believe we are having fun together. Those lessons help build strength, better adapting and stronger relationships outside the therapy room.

Meet Danielle Marsh, LPC
Now accepting Custom Designs.
We've all struggled at one point or another. Sometimes life is a difficult puzzle. At one point in my life the puzzle pieces of my own family were a difficult, painful place. Then, we worked with a family therapist. That counselor helped us put the puzzle of our family together. Because of that, I experienced the powerful impact of counseling with my own family. Therapy was life changing for me and my family. I know I have two family members here on earth with me because of the therapy process. That got me hooked! So I went to school to learn how to help have that impact as a counselor. Now, I am privileged to help people improve who might feel lost, broken and beyond repair in their own lives.

What about you? Have you ever felt like you lost your relationships or yourself? Or that your problems are too complicated? Then, I would love to help you figure out how all the pieces of your own life puzzle fit together. Trauma, depression, life challenges...messy mental health doesn't scare me. In fact, I enjoy figuring out the steps away from stagnation and mental pain. I help people discover ways out of the stuck and dark places. Together. In my office I will always work FOR you. The two of us against the world FOR YOU. It's safe to go over those dark parts of your experiences with me and I will be here to help carry the weight. Together, we will collaborate on the steps needed for you to rediscover peace and meaning. Also, as I am currently working under supervision, so you will enjoy combined wisdom working for you along with my own creative and dedicated style. These are powerful tools for your benefit.
I also love to help with transitions in life. Transitions can be the perfect time to make changes. Even sad events: difficult health diagnosis, coping with a death of a loved one, job loss or changes, returning to school, relationships ending. Those events can be opportunities for increased self-awareness, peace and a chance to identify a brighter future. In tough moments it can be so comforting to have a guide. I can guide and help you rediscover or learn what is possible for the next phase of your life. My personal credo is to try to leave the world better than I found it. Empowering you to advocate for yourself, accepting and identifying your strengths and finding a more peaceful outlook does that.
My clients tell me that after working together they feel like they know and like themselves better. That is everything to me. Clients describe my collaborative style as genuine, empowering, honest and sometimes humorous. I thoroughly enjoy this work which keeps me motivated and dedicated to you. Finally, on a personal note I am married, a parent and have a whole house full of rescued pets. And, when I am not working or at home with my family or baking (like seriously fancy wedding cakes) you can find me out running. I love to run. And, I love to help people have those magical "ah ha moments." Moments when things that didn't make sense before do. Or, my client understands how to cope in a better place than they did a few seconds before. Talk to me, we can work together to figure out how the puzzle pieces of your life fit together so you can have a complete picture of where you are and where you want to be.
Meet Joanne Forsthoefel, LPCC
Accepting Anthem, Humana, Custom Designs and United Healthcare.

Tele-mental health link: Doxy.me/joanneforsthoefel

Life is a journey full of unexpected twists and turns that can leave us feeling overwhelmed, confused, stressed, anxious, angry and hurt. It happens. Sometimes when we are faced with an unexpected event or tragedy or we just feel like we "aren't ourselves "and we just aren't sure who to talk to or what to do, therapy can help.

I would like to be there to help you through the twists and turns. It has been my experience as a therapist working with children, adults and families that creating a safe and comfortable environment allows us to get to know each other and together find the best way for you to approach and manage the concerns in your life. In sessions I use a variety approaches based on your preference and needs. I invite you to meet me and decide if you feel this a good fit for you or your child.
Meet Cymbria Hess, IMFT-S, Founding Therapist.
Tele-mental health link; Doxy.me/cymbria

Hi there, I am an Independent Marriage & Family Therapist specializing in individual and couple therapy. I have over 30 plus years experience as a clinician. Time has flown by. Long ago it seems, I graduated from The University of Dayton with my Masters in developmental psychology. I studied developmental psychology because I thought the model of normal development versus thwarted development made the most sense. All of us face times in our lives where "curve balls" throw us off our planned trajectory. I see that as mostly "normal" or just life. Together we can figure out how to get back on track, or maybe even develop a better path for optimal life enjoyment.

My areas of expertise are: adolescent issues, couple therapy and individual therapy for depression and anxiety across the lifespan.
You should know if we work together that I am a therapist who loves to laugh at what life throws us all. I sincerely believe that therapy doesn't have to be a painful, horrid experience to tolerate. Rather, it is truly a chance to take on the challenges of life and figure out how to grow, learn and improve so that we don't get blasted by our own repetitive behavioral responses. I strive to provide practical and usable feedback with sensitivity, gentle humor and compassion each and every session. There is no "one size or technique fits all." The goal is to help you build on your strengths, identify life goals and create a plan to live your best life...even and especially when times are tough. The reason I love my career (and I truly do) is that helping people's lives go from a dark, and often painful time in their life to a better place with hope for the future is a true honor. When I get to participate in that shift that makes me downright glow.